#1Kovalam Beach: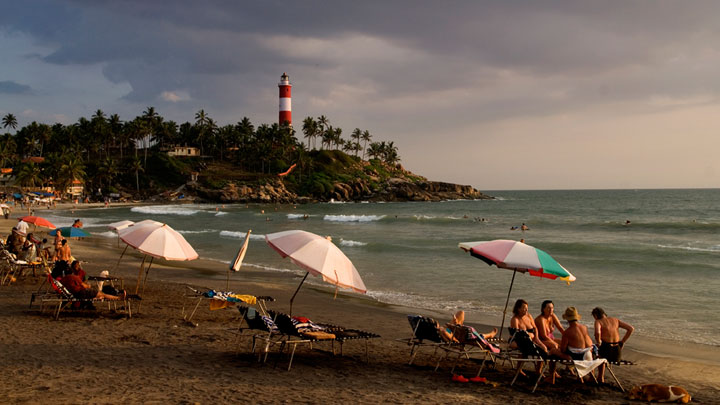 As a commercially valued beach in Kerala, life never stops here in Kovalam. The activities here run deep into the night and the beach is highly acclaimed for water sports. It is situated 16 km from the capital city of Thiruvananthapuram and has been an ideal one for sun bathing and massaging. You can also view a beautiful bay of calm waters created by a huge rock promontory.
#2Cherai Beach:
Cherai Beach is situated in the Ernakulam district and is generally reckoned as one of the must visit spots in southern parts of India. It is also known by the name of "Princess of Arabian Sea" due to its proximity to the city of Cochin, which in turn, is called as the "Queen of Arabian Sea." It has all the components which would make a beach a world class beach. The coconut palms, the paddy fields, the backwaters – and everything else makes it one beach which you cannot afford to miss.
#3Varkala Beach: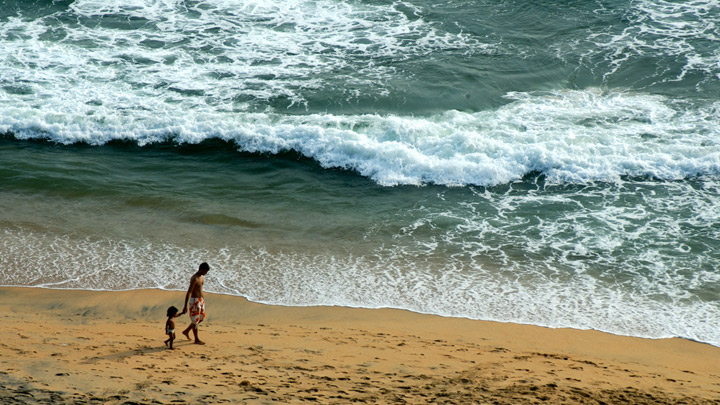 Varkala beach, also known as Papanasham beach, is found between Alleppey and Kovalam. Being an epitome of picturesque beauty, it feeds the photographers with varieties of stills thereby satiating their desire of capturing exquisite things. It is said that one dip – if made in the waters of this beach removes the sins committed for a life time.
#4Ezhimala Beach:

Surrounded by hillocks, Ezhimala beach is situated 55 Km away from Kannur, Kerala. This beach lures people from different parts of the world with its captivating charm. You can also see Dolphins here, just like the other beaches in Kerala. The uniqueness about this beach is the sculptured stone pillars which are scattered throughout the place. It lies in close proximity to the Kannur Railway Station.
#5Bekal Beach:
Bekal is a very famous beach in Kerala. Adjacent to it is a giant keyhole shaped fort which is supposed to be the biggest in Kerala which adds to its popularity. It is a very cleanly maintained beach and therefore it entices more people to visit. The highlights of the beach are the splashy waves and remarkable views of the sunset. Almost all the people in India who are movie buffs might have seen this beach without knowing it's name. There was a song shot in this place featuring the hero in a sober mood in Maniratnam's "Bombay." No prizes for guessing which song it was.
#6Marari Beach:
Undeveloped and quiet Marari Beach is situated very close to Alleppey. It is not a very recognized beach and more often than not, it gets overlooked. Though not very popular as a beach, it is a perfect place for those who love to explore backwaters of Kerala. Marari got its name from a small and sleepy fisherman's village called Mararikulam.
#7Payyambalam Beach: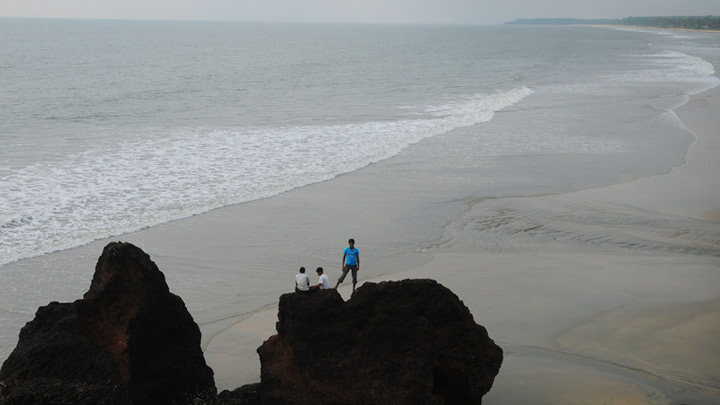 The location of Payyambalam Beach is 2 Km from Kannur town of North Kerala. It is one of the longest beaches in Northern Kerala with a beautiful stretch of sand. For locals, this is the most popular picnic spot. A sculpture, portraying a mother and her child is one of the many aesthetic things to look out for in this beach.
#8Kozhikode Beach:
There is no better place to view a sunset in Kerala than the Kozhikode beach. The beguiling ebullience of this beach makes it a much sought after tourist spot. A very old lighthouse, a marine aquarium and a lions' park are other attractions of this most celebrated beach. It is just 1 km away from the railway station of Kozhikode which makes it easily accessible.
#9Kappad Beach: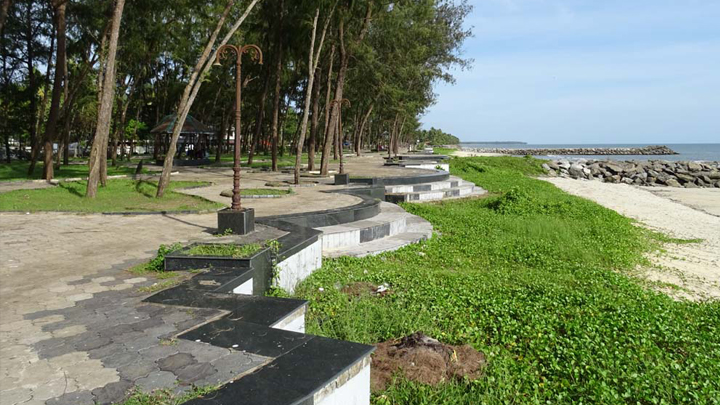 Kappad beach is known for the visit of Portuguese explorer Vasco Da Gama who landed here on May 20 1498 in an endeavor to establish a sea route to India. To honor the day of historical significance, associated with this beach, a monument has also been erected, proving the presence of Portuguese explorer in this part of the world. Thanks to the deliberations of tourism ministry in cleaning the beach, it has now become one of the most visited places in Kerala.